Beautiful Brides in Spain
Hair and Makeup in Spain by Dee
Beautiful Brides in Spain © 2017

Hello I´m Dee
I know you want to look and feel amazing on your big day.
Knowing that your hairstyle and makeup will last all day throughout the reception and on until the end of the evening.
That's where I come in!
Bridal hair and makeup go together, so it makes sense to have the same person do both.
I am a freelance makeup artist and creative stylist working in Spain covering COSTA BLANCA - Denia, Moraira, Calpe, Altea, Benidorm and Valencia. Also the ALICANTE & MURCIA regions, Elche, la Manga and Torrevieja.
If your wedding is outside the areas listed, please contact me to discuss.
I am experienced, having worked for over 10 years in UK, Spain and France and feel extremely passionate in what I do giving 110%, making each bride feel special.
And we have a laugh too!!!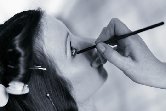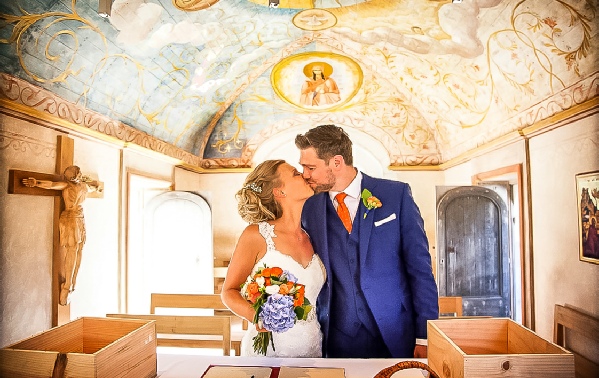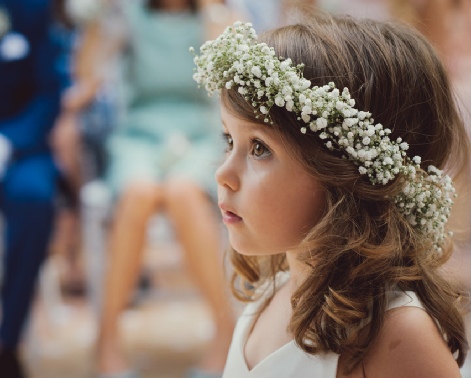 What makes me different
I have worked with numerous model and casting agencies, as well as T.V production companies and have long since lost count of how many weddings I have helped organise. You can therefore rely on me to know how you´re feeling and to give you the service you deserve.
Not only do I have years of experience with a professional, creative and inspirational approach. I am also fun, organised and well co-ordinated, especially under pressure of a wedding day.
I can create a stunning look whilst keeping to a budget and feel I give personal attention to every bride I meet, offering attention to detail, integrity and having the ability to listen.
Working with top quality makeup like Channel, Crown brushes, Nars, Mac, Smashbox, Laura Mercier. I am also part of the Mac pro team. I also offer airbrush makeup from airbase, Number 1 in airbrush and professional makeup.
I trained at London's top make up school, Glauca Rossi.
Wedding Hair and Makeup Trials in Spain
Long before the wedding day arrives, we need to discuss how you want to look. This can be done either by meeting for a chat or via emails.
The more information you can give me about your wants and desires, the more I can get excited and I can work my magic. What do you like or dislike, do you want a natural or film star look. What length hair do you want, maybe you like hair extensions.
Will you be wearing a veil? I can help you with all your choices to make sure you feel perfect on your special day.
Once you have had a trial and are satisfied with application of makeup and hairstyles, I will complete a booking form covering finer details.
Please enjoy my website, and I look forward to chatting with you soon!
Dee x
P.S Contact me soon, because the more time I have to prepare the better!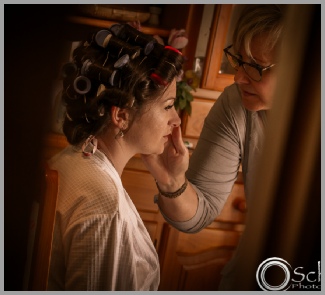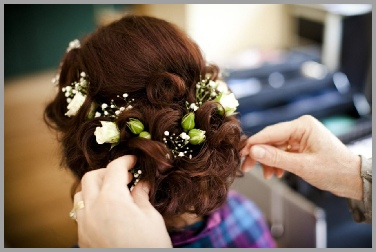 I am trained to apply Airbrush Makeup
Airbrush makeup is the ideal solution for a flawless look with a lightweight application. It is long-lasting and requires no touch-ups.
Unlike traditional makeup (which you rub or brush onto your skin) airbrushing sprays a fine mist over your skin.
It provides flawless coverage, minimizing skin imperfections, blurring fine lines and giving your skin a beautiful, natural looking finished result.
Airbrush makeup is the ideal solution for a flawless look, one that lasts and does not disappear!
I can provide this for you with airbase – and much more. You´ll be given a long lasting makeup that requires no touch ups.
Contact me now and lets arrange for a trial so you can see for yourself how fantastic it is.
By the way – I also use it as camouflage makeup, due to its ability to cover blemishes, scars and even tattoos.
Airbrush makeup is also the perfect makeup for men because it´s so easy to apply.
Airbrush
The brand I use is called Airbase. It was created by Judy Naake, the lady who brought the tanning product St Tropez to the UK, and then developed further by the Oscar nominated make-up artist Anni Buchanan.
"Airbrushing is going to do for make-up what spray technology did for fake tan" says Judy.
"The genius behind airbase is its compressor brush which allows for the kind of fine layers of product that you can´t achieve with brushes or sponges. Plus it combines light-diffusing properties with a matte finish that makes all skin types look flawless"
Airbase is like airbrushing but in real life!
Welcome to Beautiful Brides in Spain
for your wedding makeup and hairstyles
"When you decide to get married, it's very important that you enjoy every moment of it. After all, it is your day, the one you've been dreaming about for years! (At least, I have!)
You do not only need a photographer/wedding planner/ etc. You need an artist to work the magic on your hair and face!
You need Dee.
Dee makes you feel like you are the most beautiful princess there has ever been. She will take away your nerves, comfort you and will make sure your makeup and hair will last until the moment your new husband carries you over the threshold!
I had 5 brides maids, she just knew what to do with their hair. All completely different, but so elegant and perfect.
Dee sends you several messages weeks before you get married, she'll make sure everything you want, will happen. She is the best friend you can wish for that day."
Jolijn Herling
Hair and makeup in Spain by Dee for your wedding day and special events
Brides hair and makeup in Spain, Bridal hair and makeup in Costa Blanca, Bridal Hairstylist in Costa Blanca Spain
Hairstylist and makeup artist in Spain for your wedding day and special events